Credible projections for your SaaS company.
A financial model you can trust to help you raise money and
understand your cash trajectory.
Trusted by high-growth companies
Easy to use software built specifically for SaaS companies
Don't reinvent the wheel
No need to build logic from scratch. Enter inputs and get trusted results, KPIs, and charts.
Human onboarding included
Get a full pro-forma model up and running quickly with the help of a CPA and SaaS finance expert.
Credibility with investors
Let key business metrics, not arbitrary markups, drive your forecast and business strategy.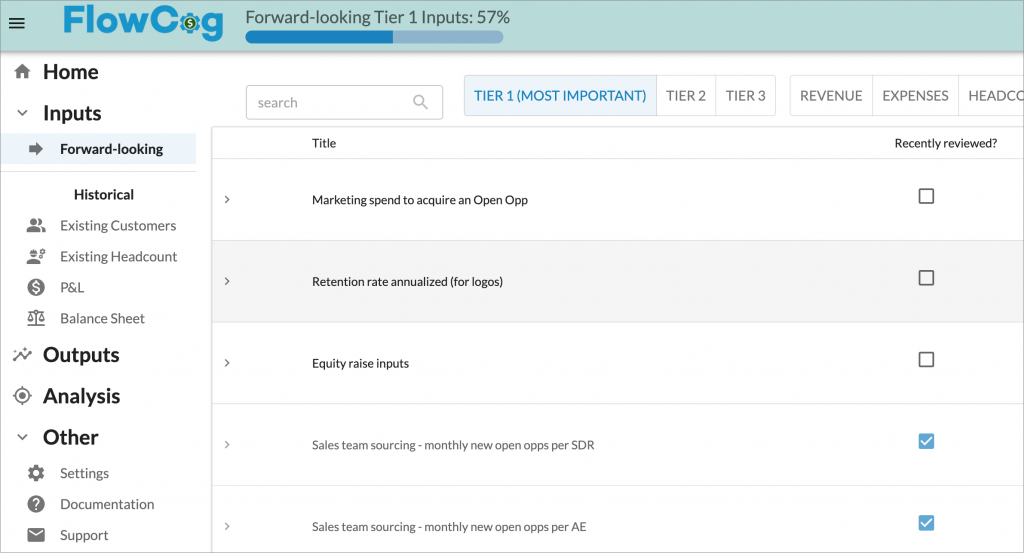 Focus on the most meaningful SaaS inputs to understand your trajectory and runway.

The model calibrates itself for your company's size and maturity based on SaaS industry benchmarks.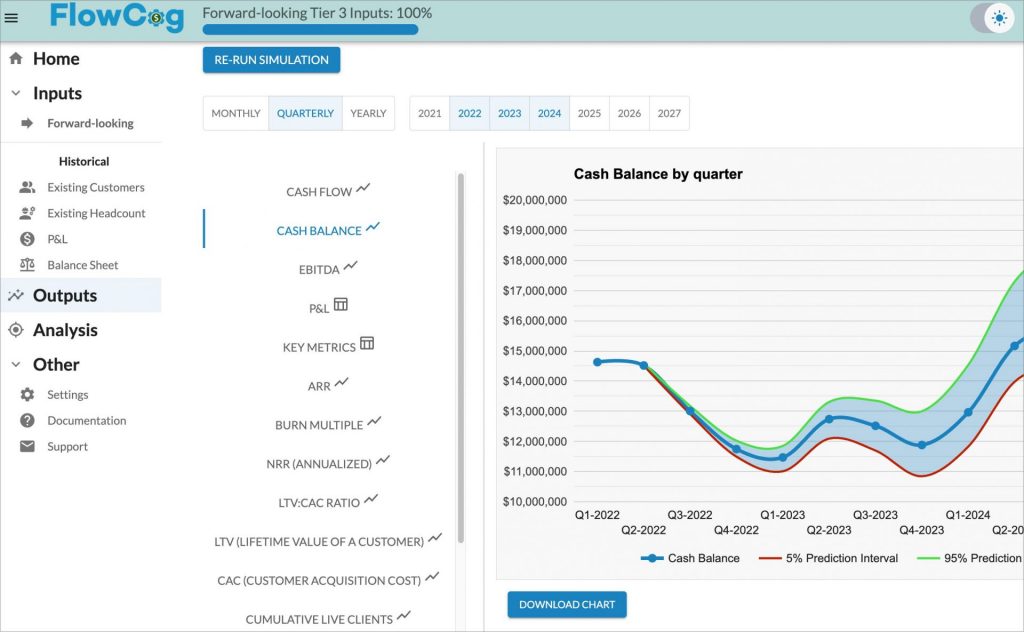 Effortlessly run powerful Monte Carlo simulations and scenario analysis for revenue and headcount. Inputs for sales and marketing funnels, customer behavior, staffing, and spend are all incorporated to produce the 5 year forecast.
Metrics automatically calculated: